Die LMC Vienna Biker
We, the LMC Vienna (Leather&Motorbike Community) are proud to have around 25 active bikers in our club. There are all types of bikes and bikers in LMC Vienna biker section. We, the LMC Vienna bikers, are always more than happy about new joiners! The LMC Vienna Biker Group does not only represent the Viennese area, there are bikers from all Austrian provinces.
If you are interested in our bike group, please contact us: bike@lmc-vienna.at.
Conditions of participation and disclaimer
Participation in LMC Vienna motorbike trips is at your own risk and responsibility. These are not guided motorcycle tours. LMC Vienna or its organizing members only make non-binding suggestions for possible meeting points or routes and, if necessary, provide support in organizing overnight accommodation, refreshments during breaks and the like.

Each driver is responsible for his driving style and choice of route, as well as for all his actions during the motorcycle ride, even if he follows an official or any other member. He is aware of the risks associated with a motorcycle tour/trip.

The LMC Vienna and its members, even if they organize parts of an excursion, are not liable for damage before, during and after the tour, in particular not for damage to the motorcycle and/or damage to health caused by accident, loss, the influence of third parties and/or elementary influences arose. LMC Vienna and its members are in no way responsible for the personal safety of drivers, passengers and their property.

Claims by third parties resulting from damage to drivers or passengers before, during and after the tour cannot be asserted against LMC Vienna and its members, even if they organize parts of a trip.

Liability is therefore excluded. LMC Vienna strongly recommends that motorcyclists take out insurance that comprehensively covers all risks associated with motorcycling.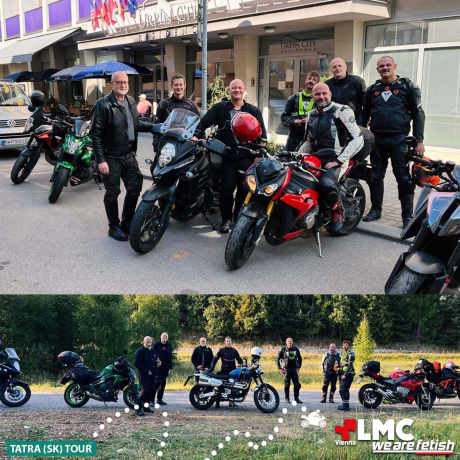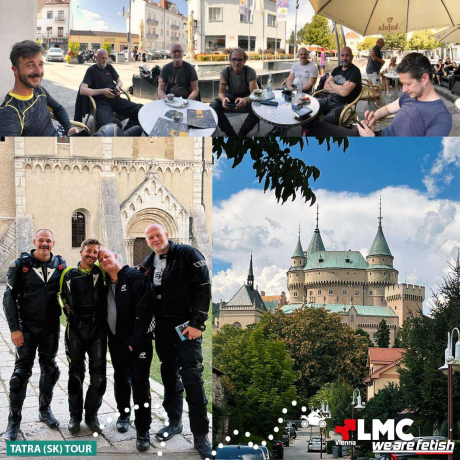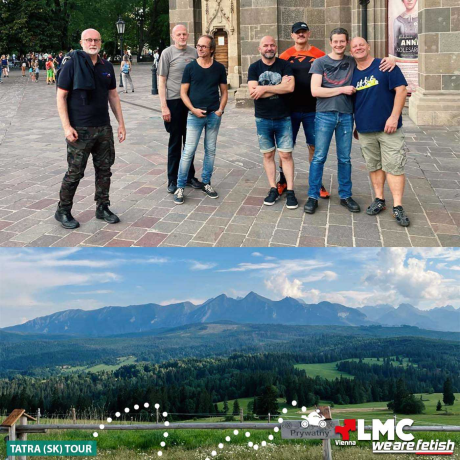 LMC Bike Tour - Tatra
Our LMC Bikers recently went on a multi-day tour to the Tatras, Slovakia.